hace 3 años · 1 min. de lectura · visibility ~10 ·
17 Top Social Selling Influencers for April 2018 By Jan Barbosa The age of social media, the internet and banking have changed the way we go shopping. Very different from previous decades, when the consumer depended on the salesperson for an educated answer to his questions about a product. Now the new consumer has access to most data via the internet and when making a buy looks for opinions from "Influencers" who command knowledge, experience, and relevance in their subject.
Wikipedia defines Social Selling as: "the process of developing relationships as part of the sales process. Today this often takes place via social networks such as LinkedIn, Twitter, Facebook, and Pinterest, but can take place either online or offline. Examples of social selling techniques include sharing relevant content, interacting directly with potential buyers and customers, personal branding, and social listening."
In this article, we celebrate those minds that push Social Selling into the collective minds of the consumers. 
Because it's not enough to know the strategies to apply Social Selling but to make the general public, the common person, understand the inner workings and possibilities of the definition of Social Selling itself.
During the month of April 2018, seventeen Social Selling influencers dominated cyberspace and to them, I extend my sincere congratulations.
All data presented was gathered using the Brand24 Social Score Platform.
Congratulations to all the great minds sharing their knowledge of Social Selling.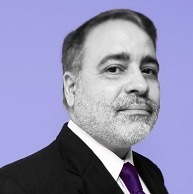 Jan Barbosa Is a global brand ambassador for beBEE.com, also an Onalytica 2016 Top One Hundred Augmented Reality Influencer and Interested in Social Media, Influencer Marketing & Personal Branding. 

As a technology advocate, he strongly promotes and participates in areas such as Artificial Intelligence, Augmented / Virtual Reality, and Cyber Security.
All articles are initially published in beBEE.com using the superb beBEE Producer tool.
Feel free to Follow Jan Barbosa on Twitter, LinkedIn or beBEE.com
No tienes grupos que se ajusten a tu búsqueda