hace 3 años · 1 min. de lectura · visibility ~10 ·
20 TOP TWITTER VOICES OF BIG DATA FOR APRIL 2018 BY JAN BARBOSA
As the world of technology progresses into every aspect of our lives, the data we produce expands with it. From wearable devices that handle and record each step we take, to smart fridges that know when we need to get more milk... Even the internet clicks we take to view the objects of our affections, all are recorded somewhere and fed into enormous virtual minds that run on algorithms to know our likes and dislikes ever more precisely.
Wikipedia defines BIG DATA as: "data sets that are so voluminous and complex that traditional data processing application software is inadequate to deal with them. Big data challenges include capturing data, data storage, data analysis, search, sharing, transfer, visualization, querying, updating, information privacy and data source. There are five dimensions to big data known as Volume, Variety, Velocity and the recently added Veracity and Value."
In this article, we celebrate those minds that push the science of BIG DATA into the collective minds of the consumers. 
Because it's not enough to create and devise new ways for BIG DATA to ease our way of life, but to make the general public, the end users of the technology, understand the inner workings and possibilities of the definition of BIG DATA itself.
During the month of April 2018 twenty BIG DATA influencers dominated cyberspace and to them, I extend my sincere congratulations.
All data presented was gathered using the KCore Analytics Platform.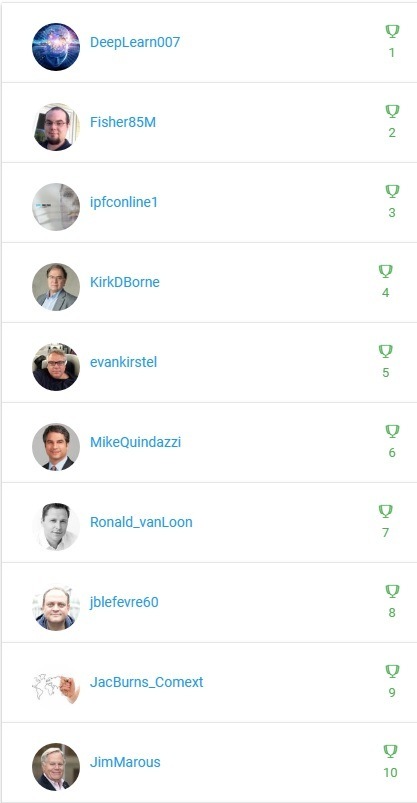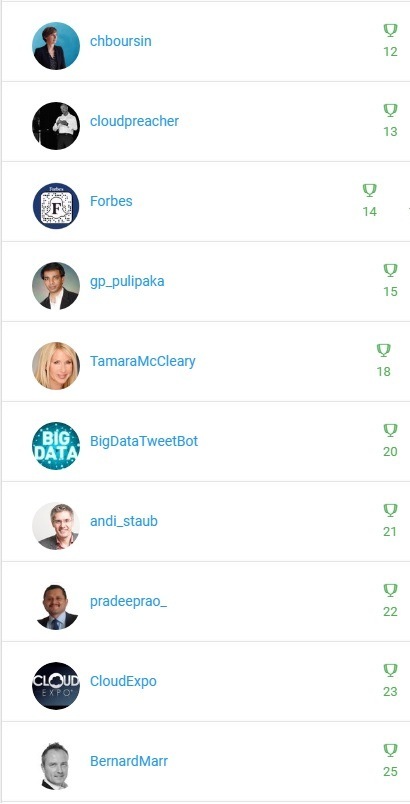 Congratulations to all the great minds sharing their knowledge of BIG DATA.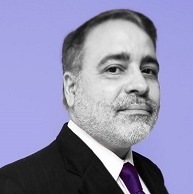 Jan Barbosa Is a global brand ambassador for beBEE.com, also an Onalytica 2016 Top One Hundred Augmented Reality Influencer and Interested in Social Media, Influencer Marketing & Personal Branding. 

As a technology advocate, he strongly promotes and participates in areas such as Artificial Intelligence, Augmented / Virtual Reality, and Cyber Security.
All articles are initially published in beBEE.com using the superb beBEE Producer tool.
No tienes grupos que se ajusten a tu búsqueda