hace 4 años · 2 min. de lectura · visibility 0 ·
C-Suite Super Powers: Turning Millennials Into A Lean Mean Working Machine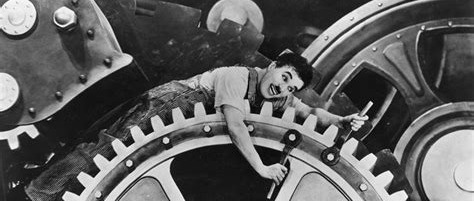 Hello, C-Suite !!!
Sorry to burst your bubble... But, as a whole, working millennials aren't lazy, uppity, brash or rebellious... That's just another myth running around the internet.
Millennials are excellent employees, they just work differently.
Three generations are currently sharing your office space. Baby Boomers, Gen X, and Millennials. But millennials are rapidly becoming the main population in the workforce and rightly so a good mix of coaching, motivation, and empathy from managers will be needed to take your company further into the road to success.
Current views on Millennials are based on the managers that work with them, these learned their ropes from earlier generations, in a time when disruptive changes took a lot longer to arrive. In the new economy changes come fast and managers need to be attuned to these shifts, because if they become lost, so are their teams.
Are your Millennials into endless chats about last night's game? Attending their phones for latest cat video? Flirting with office romances or packing 20 minutes before closing time? Well, don't loose your head yet, it can be fixed !!!
Here are some pointers:
Interviewers are being dazzled by Millennials social centric skills because they don't command social. It's not enough to know how to post a selfie or make a Facebook group... Ask them about branding, storytelling or social selling... Also, don't forget that attitude and values are sometimes more important than skills... Skills can be learned, values take much longer.
Studies show that for Millennials its very important to have leaders managing them, while previous generations like Baby Boomers & Gen X'ers were taught to respect the chain of command no matter the capabilities of superiors... Millennials do not take lightly to someone with less knowledge and skills telling them what to do. Maybe it's because some been raised like "Little Emperors" or that GenX'ers family hierarchies become less rigid, but Millennials stand by a different code and in the face of incompetence or bullying most will leave on the spot.
Goal setting is very important to Millennials, how much, how fast & how long, they want to know the when and why of their goals, for the transparency of goals is key, bait and switch tactics won't work for long and will only serve to show them that they are not respected.
Give purpose to their work, they want to feel important, part of something bigger, explain how their work is important to the company and to them.
Coaching is of extreme importance, not just telling them what to do but offering help to learn the ropes and achieve whats expected to them, Millennials will be loyal to someone who helps them rather than to someone who bullies them.
Use a tribe approach, they are most predisposed at working in networks, take the opportunity to pair different generations in order for them to further strengthen or learn abilities they lack.
Don't forget to train your management on how to deal with conflict, motivation, work ethics and mentoring.
Millennials can bring many pluses to your company but as every other employee no matter the generation, coaching & positive training is a must.
So wake up and forget that "myth" about Millennials gone ca and take hold of your business !!!!
Written by
Jan Barbosa
Global Brand Ambassador at beBee, Inc. & 2016 Onalytica Top 100 Augmented Reality Influencer
"
No tienes grupos que se ajusten a tu búsqueda