hace 4 años · 3 min. de lectura · visibility ~10 ·
PERSONAL BRANDING TRENDS FOR 2018 AND BEYOND FEATURING NATHANIEL C SCHOOLER

Nathaniel C Schooler personal branding trends 2018 and beyond
By Jan Barbosa
Currently the words 'personal brand' or 'personal branding strategy' are meaningless to most people!
Because of overzealous marketing speak over the last 30 years the word 'brand' has unfortunately become a word that has turned people off. It has become a word that people have misunderstood, to the detriment of the marketing industry, their business and personal brands.
During 2018 more people will understand what the words 'personal brand' stand for and the importance of claiming one of the rare top spots as a 'thought-leader' in their industry.
Getting your messaging right is going to be even more crucial during 2018
There will be more competition to stand out as an authentic leader in your industry; becoming the real version of you and being able to engage your audience is becoming more and more important, 2018 will intensify this.
During 2018 and beyond
The bar will continue raising, people will continue to hone their skills; people will hire more consultants to help them, they will hire more ghost writers, do more live video and record more podcasts.
Platforms like beBee exist, with experts who can help you. The great news is that whatever business you are in you are going to be able to continue building your brand and actually target just the right people
Corporations will be investing in a data driven approach
We as individuals will find it challenging to afford the technology to keep up, as the likes of the big corporations invest in highly targeted personal branding initiatives and they will include personalized messages that are targeted to their individual prospects.
More information will be available online for people wanting to brand themselves
The good news is no matter where people are on their personal branding career journey there are lots of available resources for them to use to get started. Including the personal branding content on my website and the internet is strewn with resources on this.
People will be challenged to find the right process and approach, without it they could be easily confused and try and brand themselves but in fact struggle and give up when they realize they have the wrong process.
More face to face meetups
The age of social first or face to face meetings first are going to be more blurred than ever, these relationships and the blurred lines between them will become closer, people will know one another better as the location based services and apps will do a better job of building rapport automatically and people will meet-up based upon AI suggesting it.
People will be forming deeper relationships thanks to Artificial Intelligence.
More powerful relationships will be built, because the connections we have will understand us more due to AI and we will be more aligned with the people that we meet online and our friends who have the same interests.
Facebook chatbots and other Automation tools
The use of Facebook chatbots and other nascent technologies will enable us to communicate more effectively with people, helping them to consume better content and in the formats that they like, building yet stronger relationships with our audiences.
2018 and moving towards 2025 will be a period to remember
The relationships we will build will grow stronger and provided we stick to our authentic versions of ourselves. More people will be surprised who is located mentally and physically near to us. These new found friends will be so aligned to our journeys, hobbies, ambitions, personality types that we will really have more of a chance to build our tribe and help them to do the same.
The tools and introductions that technology will make will surpass our wildest dreams, providing we get our message right we can use it to grow a richer more rewarding life for ourselves and everyone in our circles.
Targeted statements that explain what we do clearly will be platform specific
"I help people stop wasting time and money explaining what they do, leading to more informed business referrals, educated prospects and more people wanting to do business with them VS their competition"
If you would like some help with your brand then please message me or email nat@natschooler.com
I am also hosting a series of live video interviews and webinars please get in touch if you would like to be a guest or a sponsor.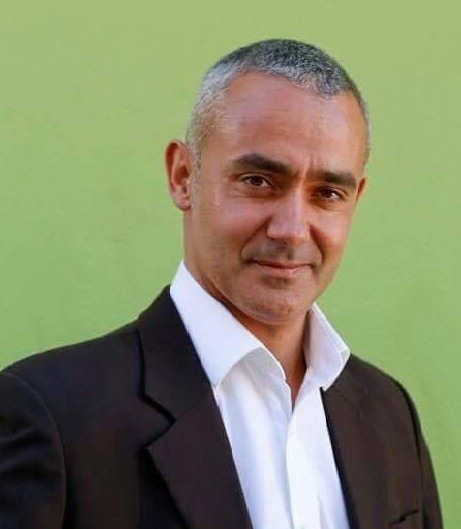 Nathaniel C Schooler  Is an engaging podcast host & LinkedIn Awarded Brand Marketer. Also an IBM Watson Futurist. He delivers transformational brand marketing workshops and courses, selects scalable, suitable technologies (being a recognised assessor of technology platforms), also can make brand marketing and storytelling work for businesses who want to achieve real tangible results for their brand and bottom line.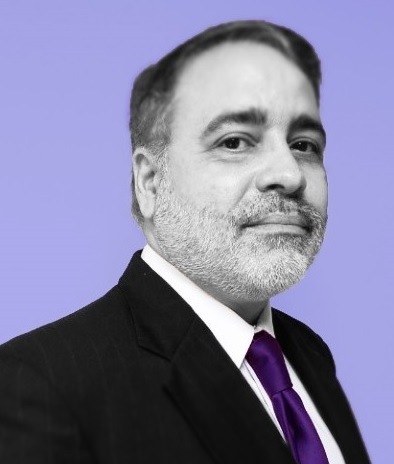 Jan Barbosa is a global brand ambassador to beBEE.com, 2016 top 100 Augmented Reality Onalytica Influencer and Interested in Social Media, Influencer Marketing & Artificial Intelligence. All articles published with beBEE Producer tool.

"""
No tienes grupos que se ajusten a tu búsqueda