hace 4 años · 4 min. de lectura · visibility ~100 ·
Social Media Over 40: "Social Media Influencer Basics" By Jan Barbosa Featuring Katyan Roach

Some days ago, while reading social media predictions for 2017, I realized that many experts had some ideas in common besides the rise of virtual reality and live streaming... The word "Influencer" was constantly repeated as to play a critical role during the year.
As I forwarded the news to my sales team they easily could understand VR, Live Video & Snapchat. Yet, some had no idea of the concept of what was an "Influencer". Don't get me wrong, understood what the word meant as defined by a dictionary, but not the social media definition.
Knowledge is power, and this gave me the idea to pass along some very basic information on what is an "influencer" and the mechanics of the "influencer" role in today's social media.
Immediately I grab hold of my colleague and friend Katyan Roach who accepted my request for an interview on the subject.
Social Media Over 40: "Social Media Influencer Basics" By Jan Barbosa Featuring Katyan Roach
By Jan Barbosa
JAN:
Katyan, before we start, I am deeply grateful for the prompt response to my interview request, I know time is gold and will jump straight to the first question:
Tell me about yourself how you entered the world of social media?
KATYAN:
After spending a little over 20 years in Information Technology, Social media seemed like the simple progression for me. I was already on my computer for what seemed like forever but I actually wanted to make better use of the time I spent online. The time that was not taken up by technical learning and with my entrepreneurial dreams in tow, I dedicated myself towards learning as much as I could about the marketing side of Social media.
JAN:
In your own words, how could you define what is a Social Media Influencer?
KATYAN:
Well as the word implies an influencer is someone who has the power to affect or sway the opinions of others. A social media influencer uses social media as the platform for their message.
JAN:
Do you think an influencer marketing strategy can depend solely on the Influencer star power? Could brand advocates and micro influencers play a role supporting?
KATYAN:
The easy answer to the first part of the question is definitely yes. Depending on the audience size and reach of the influencer, an endorsement from them might be all that is needed to get a brand noticed. However, brand advocates and micro influencers definitely play a supportive role in maximizing the initial results.
JAN:
As of now, we are reading every day about the slow but steady rise of automation in every field of our lives, from our houses to the industry... Do you feel that in this age of bots& automation the influencer still rules social? Why? How?
KATYAN:
Of course, the influencer still rules. Well, I would hope that most people know the difference between an automated response and a real one lol..Automated responses can work for casual quick responses to frequently asked questions but people eventually want to hear from the real deal and when they speak, their audience appreciates it.
JAN:
Can you give us a hint about what tools you would use to choose your ideal influencer and how to reach out to him/her? How to raise your voice above the deafening background social noise?
KATYAN:
Tools hmmm. Honestly, I've never used any tools to find and influencer. I tend to of course use a simple Google search to find the people who are in the same industry as I am and gravitate to those with whom I think to share the same insights and values as I do. I have found that many of the people I've followed can be considered influencers and that has worked out well for me.
As far as getting noticed by an influencer, I'd say that it's not as difficult as one might think. (Unless for example, the person is a celebrity who may not be actively managing their social media, even though in this age many are) Remember this, regardless of how 'big' a person becomes, they are still human and we all respond to the same things. Praise, Support, kindness and the like. So if there is someone you'd like to connect with, start by showing your support for what they do. Show up on their newsfeed and comment on their post. Buy their products. Show that you appreciate the value they bring and eventually reach out. You may not always be successful but many times you will.
JAN:
I agree so much with you Katyan, early on I followed the steps of Timothy Hughes, read his posts, engaged frequently and later read his book: "SOCIAL SELLING Techniques to Influence Buyers and Changemakers", which by the way, I greatly recommend for anyone interested in Social Media & Social Selling.
All this honest engagement opened many other doors into social media, like Sam Hurley, Wendy van Gilst and Matt Sweetwood... And it all started by building value and engaging... But enough about me, what are your immediate plans concerning your career in social?
KATYAN:
Oh, I would love to speak more. Maybe launch a podcast. I'm a teacher at heart so I'd love to be able to share my knowledge towards helping new entrepreneurs and small business owners, who are still trying to understand this ever changing Social Media landscape.
I'd also love to also work for a bit, with a digital agency. Working on my own has been great, but there is always something extra to learn from a team of creatives.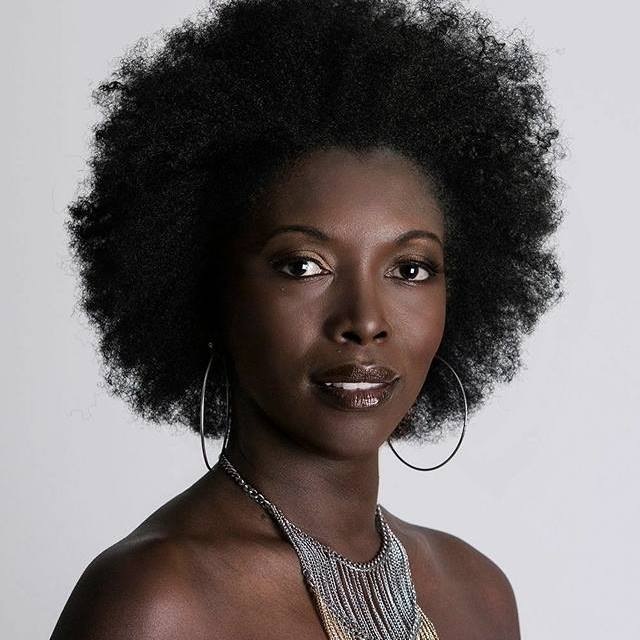 Katyan Roach  Loves working with entrepreneurs and small to medium-sized businesses to create and implement Workable Social Media Strategies. Strategies that will not only help you to build relationships and reach more customers but also maximize your profits!   
She can be reached at her website www.kleonmm.com on Twitter @KatyanRoach , on beBee as Katyan Roach and of course by email at kr@kleonmm.com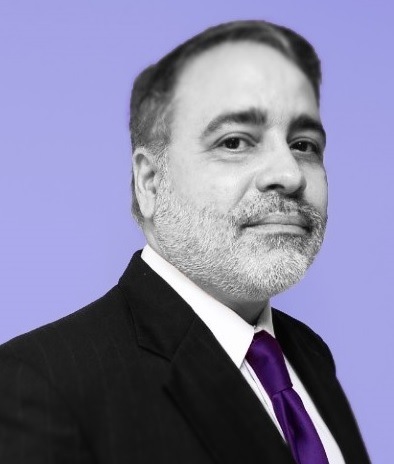 Jan Barbosa Is a global brand ambassador for beBEE.com, also an Onalytica 2016 Top One Hundred  Augmented Reality Influencer and Interested in Social Media, Influencer Marketing & Personal Branding. 
As a technology advocate, he strongly promotes and participates in areas such as Artificial Intelligence, Augmented / Virtual Reality, and Cyber Security.
All articles are initially published in beBEE.com using the superb beBEE Producer tool.Repurposed Content 8/11/17
Jan Barbosa
"""
No tienes grupos que se ajusten a tu búsqueda