hace 3 años · 3 min. de lectura · visibility ~10 ·
VIRTUAL REALITY TRENDS FOR 2018 AND BEYOND BY JAN BARBOSA, FEATURING ROB CRASCO AND YARIV LEVSKI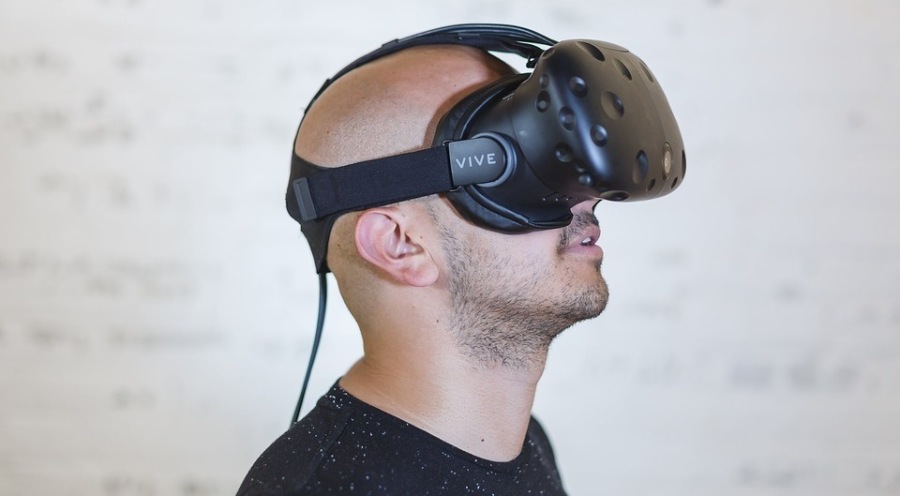 JAN BARBOSA: During 2017 Virtual Reality slowly but surely made its way into the hearts and minds of early adopters, with contenders such as Gear VR, HTC Vive, Oculus Rift, Playstation VR, Google Daydream and Samsung Odyssey VR battling for king of the hill, bringing more power, better graphics and finally a low price that can make the technology available for the fan base.
Also, let's not forget the importance of software, without quality and immersive content the medium would collapse. In the field of gaming, shooters, fantasy, and driving simulators have embraced the technology with titles as Project Cars 2, Alien Isolation, The Elder Scrolls V: Skyrim VR and Resident Evil 7: Biohazard, being some of the top choices of an expanding gallery of games.
Yet, while VR already got great platforms and games from which to choose, what it possibly needs more than ever, is a defining moment that will push it into mainstream adoption.
Augmented Reality a sister technology to Virtual Reality won that defining moment when Apple made the announcement to use the technology in current smartphones and integrate future models with integrated tools to take full advantage of AR.
Immediately other manufacturers reacted to this news and also pledged support and integrated AR tools for their top of the line models. Meaning that 2018 could mark the beginning of AR finally achieving mainstream use and enough financing to propel its evolution into medicine, gaming, and retail to name a few of its possible real-world applications.
As for VR, its true potential is still far from untapped and there is no doubt, that with advances in other technologies such as Artificial Intelligence, 5G, and more powerful VR friendly smartphones it will finally be able to unplug and become truly portable with nothing to envy its bulky desktop counterparts, opening up new realms of usage, in the end, turning it from an individual experience into a social experience.
So far 2018 looks very promising for Virtual Reality, yet to us being able to pinpoint the most promising developments of the genre, we would need to ask those who have to immerse themselves deep in the technology, who hold the knowledge, experience and authority to make the best assertions of what the next year might bring for VR.
For that purpose, I asked Virtual Reality expert and  Influencer Rob Crasco and AppReal VR CEO Yariv Levski to give a condensed but educated glimpse into what trends can we expect to develop in VR, during 2018 and beyond.
Virtual Reality Trends For 2018 and Beyond by Jan Barbosa, Featuring Rob Crosco and Yariv Levski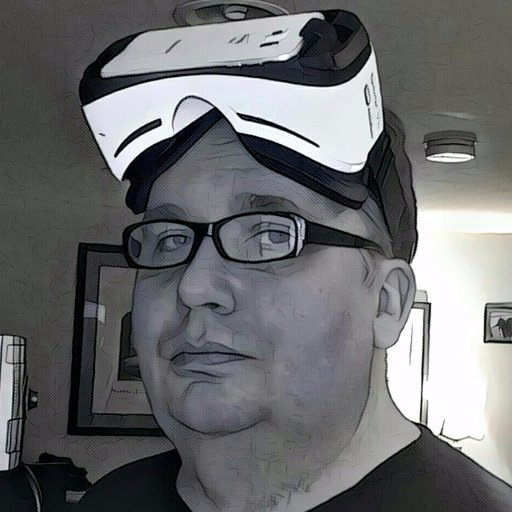 ROB CRASCO: One big trend I see for VR in 2018 is what I like to call "Filling in the gaps". When VR started up a few years back you had two overall choices. Stick your smartphone into some cheap cardboard or pay hundreds of dollars for a headset that needed a $2,000 computer to run it.
This wide gap has filled a bit with Playstation VR, price drops ate the high end and better smartphone headsets like the Gear VR and Google Daydream.
Now at the end of 2017, we are seeing more moderately priced tethered headsets from HP, Asus, Acer, Dell, Lenovo, and Samsung, as well as standalone headsets coming from HTC and Oculus.
All this variety of features and prices give consumers more choices as to how they start using VR than ever before. I feel, this trend will encourage the mainstreaming of VR in a way that couldn't happen previously.
Rob Crasco is a Virtual World, Virtual Reality & Mixed Reality Advocate / Entrepreneur. Building Better Worlds, One Mesh at a time. A decade of experience in Second Life, ready to take on the rest of the Metaverse. Named #5 VR influencer by Onalytica.com Brand/Influencer Connector. VR/Virtual World promotion on Twitter. (6500+ followers) Background in computer science and marketing worked for AT&T, Ziplink, News Corp, and iBasis.
YARIV LEVSKI: I believe 2018 will be the year that Virtual Reality finally stands alone on the new frontier of consumer technology. While Blockchain, Artificial Intelligence, and Autonomous Cars are all largely well-known technologies, VR is the only one that will be widely adopted by consumers in 2018.
With projections of somewhere between 20 million and 30 million VR headsets sold next year alone, the VR market will explode. And the race for VR dominance will see smarter products enter the market; instead of additional processing units via PCs or smartphones, the VR headsets of the near future will be all-in-one devices.
I also expect VR to be one of the most popular Christmas gifts this time next year, with many of the leading technology companies marketing their own VR headsets. And this may lead to a new VR headset from Apple in 2019.
Yariv Levski, CEO of AppReal VR is an experienced manager with expertise in business implementation of new technologies and new business models for existing businesses as well as Early Stage investments. This expertise is based on more than 15 years of career, in C level positions as well as other senior positions and Board Member experience. 
He also has operational experience in 4 major industries: Telecom & ICT, Credit Cards, Digital Health and Television. Yariv has also consulted International investors with regard to investing in Israeli startups.
Jan Barbosa Is a global brand ambassador for beBEE.com, also an Onalytica 2016 Top One Hundred  Augmented Reality Influencer and Interested in Social Media, Influencer Marketing & Artificial Intelligence. 
As a technology advocate, he strongly participates in areas as Artificial Intelligence, Augmented Reality, Virtual Reality, and Cyber Security.
All articles are initially published in beBEE.com using the superb beBEE Producer tool.
No tienes grupos que se ajusten a tu búsqueda